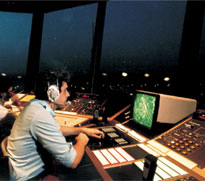 Building installation design also looks back to a considerable past, among the activities of UVATERV Ltd. Since the time the company was founded, it has been associated with the design of buildings, particularly in the field of transport, with a full range building installation design for both of structural and civil engineering facilities.

The building installation design of transport facilities - such as metro stations, airport terminals, multi-storey underground car parks, road tunnels - is of high priority, including ventilation which, in addition to meeting the normal operating requirements in an up-to-date way, also has an increasing importance at overcoming emergency (fire events).

Based on our many years of experience, we can undertake to perform any kind of building installation assignment.

Electrical engineering design is mainly linked with transport projects (such as motorways, airports, metro lines, bridges) and with buildings.

In addition to the conventional electrical engineering design for buildings, road lighting and outdoor lighting, electric power systems, traction power supply, 400 Hz power supply, fire alarm, telemetric systems, optic flight security units, automation and process control are also included in the scope of our activities.

The various facilities at the Ferihegy Airport, and the network of underground railway lines in Budapest represent an outstanding level of the work we have performed.